So there are always left overs and initially I love making the traditional Turkey Sandwich with cream cheese, cranberry sauce, and gravy on homemade rolls. But after that, left overs get a little old. So here are a few of my favorite recipes that use Thanksgiving Left Overs.
Here are tons of recipes from Rachel Ray.
Recipes found:
here
And another by Rachel Ray found:
here
I like that their is more than just Turkey Casserole, where you still feel like it's the same thing. There's Turkey and Rice recipes, Soups, Enchiladas, etc.
And when I just need something on the fresh side I like,
Turkey Salad with Cranberries found:
here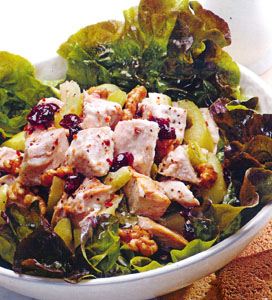 *I also freeze left overs and I like to make stock and freeze it in ice cube trays. 9 ice cubes equals 1 cup.
Key words: Turkey leftovers, Thanksgiving leftovers, Turkey leftovers recipes, Thanksgiving leftovers recipes.